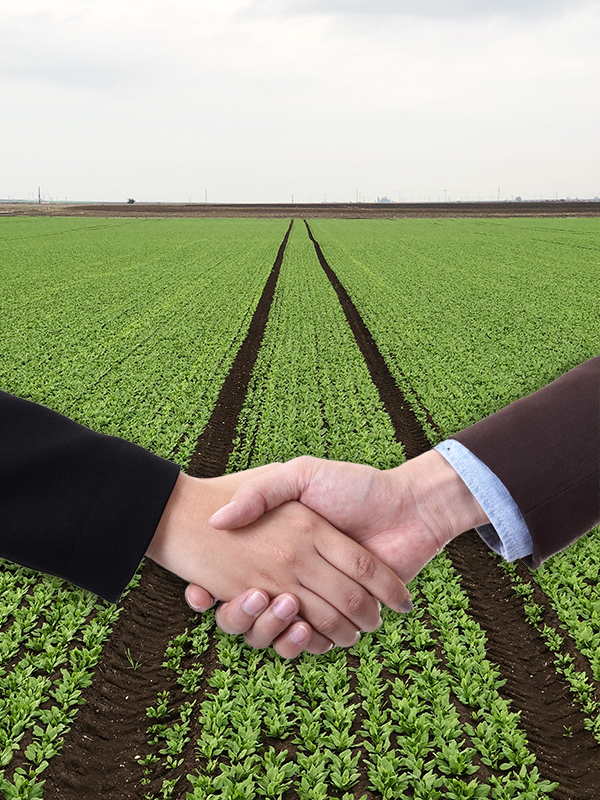 Contract Farming
Agro
Exelixi
|
Stathakos Th. - Soulioti E. OE
|
Chalki Larissa
---

Contract farming is one of the most important trends in modern agricultural production worldwide. It is the result of two major challenges:
• Firstly, the producer's need to ensure a guaranteed income.
• Secondly, the industry's need to have access to agricultural products with guaranteed quantity and quality.

It is therefore an agreement between two contracting parties, the purpose of which is to produce agricultural products of a given quantity and quality by one party (farmers) and to sell them at a fixed price to the other party.
The main advantages of contract farming for both sides are:

For the producers, it is ensured the:
• Absorption of the produced products.
• Selling price of them.
• Payment time.
• And in addition, contract farming provides credits to the producers for the supply of pesticides, seeds, fertilizers, fuels etc.

The farmers, having secured these basic conditions, can therefore proceed with a relatively long-term plan. A concept that is generally unknown to those who are professionally involved in the agricultural sector.

The buyers of agricultural products:
• Ensure access to products of certified quality.
• Can early plan their production.
• Have financial advantages.
---